ACUPUNCTURE: The Key to High Quality Healthcare & Your Whole Health


Yan Ting, Doctor of Acupuncture and licensed acupuncturist, is one the few healthcare providers in the U.S. who received formal graduate training in both Chinese Medicine and clincal psychology. Nicknamed as" The Magic Hands" by her patients, Yan was trained in authentic Chinese acupuncture by Chinese masters in both Hong Kong and the United States. She gives only the highest quality treatment to address your health both mentally and physically through adopting an integrative and evidence-based protocol that combines:

Acupuncture

Stress Management

Meridians Body Work

Floral Tea/ Whole Herbs Supplements

Oriental Dietary Planning
Learn More
WHY ACUPUNCTURE & CHINESE MEDICINE?


A

ll Natural:No Drugs. No invasive procedure

E

ffective: Over 2,500 years of experienced medicine

I

ndividualized:

Each treatment is designed based on lifestyles, constitutions, and symptoms

O

rganic: Treat both root causes and symptoms. No masking of symptoms

U

nique: Pulse reading and tongue/ facial diagnoses are used as part of the diagnosis procedure


---
PATIENTS' REVIEWS...
Ratings: 5/5
"Dr. Ting is a genuine human being who loves what she does! She is very caring and tells you why she is doing certain things during the treatment. I have been for 5 treatments and already notice my menstrual cycles getting on track. My husband even noticed my calmer state of mind. I would have been recommending and speaking about Dr. Ting to everyone! She is a must in my life" Jen C., Newtown, CT

Ratings: 5/5
"I find Dr. Ting to be authentic, self-genuiness, is very powerful when helping others become healthier and stronger. I always left the treatment/ appointment feeling better than when I walked in- very successful. Thanks" Karen, H., Westport, CT

Ratings: 5/5
"I have been thoroughly serviced" Phil K., Bridgeport, CT

Ratings: 5/5
"Yan is a very wonderful woman, a trustful human being, honest with her job with a lot of professionalism + ethics. I feel acupuncture is working good for me. She really does an excellent job." Carmen L., Danbury, CT

Ratings: 5/5
"The professional and personal care I got from Dr. TIng is much more than just doctor to patient. The Chinese bodywork is better than other physical and medical treatment. I felt much better just after one time visit." Yan T., Norwalk, CT

Ratings: 5/5
"It has helped relieve pain and improve my psoriasis." Ted S., Fairfield, CT


---
EXPERIENCE THE POWER OF NEEDLES: ACUPUNCTURE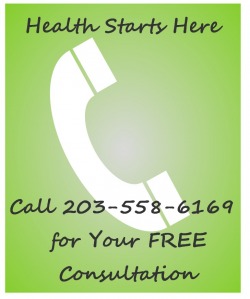 185 Main Street, Westport, CT 06880
Also location in Danbury/ Brookfield, CT

Phone: 203-558-6169

Hours: by appointment only

Serving:
Fairfield County, CT
Putnam County, NY
Westchester County, NY




He who did not spare his own Son, but gave him up for us all- how will he not also, along with him, graciously give us all things? (Roman 8:32)
All rights reserved @Danbury Behavioral Health & Acupuncture Associates, LLC.